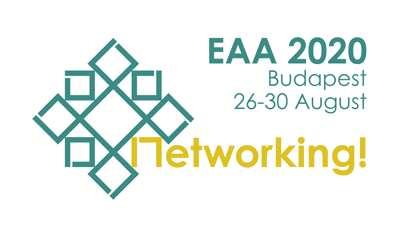 As every year, our community organises a session on the topic at the annual meeting of the EAA. In August 2020, we are looking forward to meet many of you in Budapest. Our Session is organised in cooperation with NETCHER:
Modern Networks and Past Narratives: 'treasure hunting', the art market, scientific analysis, and co-operation for protection of archaeological heritage
The global art market includes antiquities that come not just from old collections but also recent 'treasure hunting'. The art market benefits from well-established, effective networks from the ground up, and involves not just renowned auction houses, but also thousands of on-line forums and Social Media groups. Archaeology lacks similar coherent networks. Network-building initiates, such as NETCHER, are rare. The first line of action must be the archaeologists, conservators, and scientists studying the artefacts. Better co-operation is needed between heritage professionals and police forces, customs, and other State agencies.
In this session, we will discuss examples of:
Effective modern networking and co-operation to protect archaeological heritage, and solutions for combating illegal acquisition and trade in antiquities
Analysis, including investigative conservation, that helps to inform the archaeological narrative of artefacts
Case-studies might include artefacts that have been evaluated for or sold on the art market, or be from a site identified by 'treasure hunters', like the recently published Early Medieval Staffordshire Hoard, or be from a museum collection, or perhaps, like the Roman-era Sevso silver hoard now on display in the Hungarian National Museum, be the subject of repatriation after clandestine excavation and selling abroad. The justification for analysis in any case-study should be to inform the archaeological narrative and advance understanding of the historical context, such as analytical work to define the technology and examine the craftsmanship of the objects.
Paper or poster submissions can address questions of:
Co-operation between agencies and institutions: how can we provide access to archaeological 'grey literature' and how can we connect different databases?
Ethical issues: for whom and why are we analysing objects?
Social and economic impact: contribution of outreach and community archaeology to inform the public of the damage of looting, and to engage people in 'citizen science

Please check the deadlines for abstract submissions!